Home
›
English (UK)
›
Ideas, Suggestions & Feedback
We need new Moderators!
We are always on the lookout for talented people to join the team. That means you! If you think you could help us organise and inform the community while entertaining everyone then apply. We need people to help out on the forum, behind the scenes with announcements, on Discord and on our other Social Media channels.
If this is something you think might be of interest to you, HERE
January 2018 Update
UltimateJhon (GB1)
Posts: 642
Brave Warriors,

Here is our January update.   

Monthly Content Package for January 2018 - Part 1

The monthly will now be made from 6 events with point scoring systems for each one, with an alliance monthly as well - this will be to aquire Castellans and single player point events will be for Commanders. The top alliances will recieve great rewards!
The events of the monthly will be as follows:
Tournemant
 5,000 Glory - 1 PT
 40,000 Glory - 2 PT
 200,000 Glory - 5 PT
Nomads - No revenge of khan
Samurai
Foreign Lords
Nomads - Just revenge of Khan
Samurai - Just revenge of Warrior
We have re-introduced Alliance Tourny and the Great tourny alongside in one event called Tournemant
Players are limited to having support from 20% of their alliances total members at maximum during the event, players must also have tools on their wall else they will not be allowed to receive support. Players will also have to have an overal positive attributing Castellan similar to their levels expectancy else they will incur limits to the support they can receive. Additionally players who gain more than a 1:5 kill ratio will have their reports automatically uploaded to a public link so anyone on the server can view the report.
Alliance tournament is an old Player versus Player event where you can use different strategies in order to win great rewards.
All players level 30 and above can participate in this event.

Castellan will be automatically rated and support may be limited to reduce boosting 
Defence setups of defenders under attack will be viewable to all members of their alliance 
We also have some balancing additions and general changes to announce,
Alliances will be divided into leagues based on their might points ranking, the top 5 alliances will be league Champion, the top 15 alliances will be League Diamond and the top 50 alliances will be League Platinum. There will be detrimental glory bonuses or positive glory bonuses for hitting different tiers.
Rebalancing villages
You can now trade your kingdom resources at a fair ratio exciting rewards.
Everwinter
4,500 Charcoal per 5 Flamebearer
4,500 Charcoal per 5 Composite bowmen
45,000 Charcoal per 5 Veteran Flamebearer
45,000 Charcoal per 5 Veteran composite bowmen
94,000 Charcoal per 200 PO 325 MP Deco
Burning sands
7,000 Oil per 5 10% Moat tools
12,000 Oil per 5 10% Ranged tools
70,000 Oil per Lvl 8 gem
70,000 Oil per 50 Elite crossbows
94,000 Oil per 210 PO 550 MP Deco
Firepeaks
12,000 Glass per 12 Horrors
9,000 Glass per 12 Demons
25,000 Glass per 250 Rubies
50,000 Glass per 5 hour skip
94,000 Glass per 220 PO 600 MP Deco
Tent of the mercenaries

You can now rent out armies of soldiers from the free swords
25,000 Coins to rent 200 Elite crossbows for 3 hours
100,000 Coins to rent 250 Deathly Horrors for 3 hours
1,000,000 Coins to rent 1250 Deathly Horrors for 3 hours
5,000,000 Coins to rent 1500 Veteran Deathly Horrors and 1500 Demons for 3 hours
If the soldiers die in your company then you pay the full amount, based on how many survive; you pay a percentage of the coins.
You can rent out a maximum of 3 per package per event run.
Rebalancing building times

Build time for HOL and after level 70 buildings such as Granaries is halved, then halved again and then halved again! We reduced building time to stop multi accounting but there is no point doing it after level 70. 
Gem sets
4-piece gem sets:
Castellan wall gem set
Castellan courtyard gem set
Castellan fire and loot gem set
Commander courtyard gem set
Commander flank gem set
Commander loot gem set

You can ask questions about the update as usual HERE in this thread.


Your Empire Family
Hi folks, the December update seems decent so let's hope they are open to more good updates. If you've got any ideas for updates please post them in this thread in a similiar format, i know the devs read this as the support guys give me some wacky emails - hi Craig, hi Jason!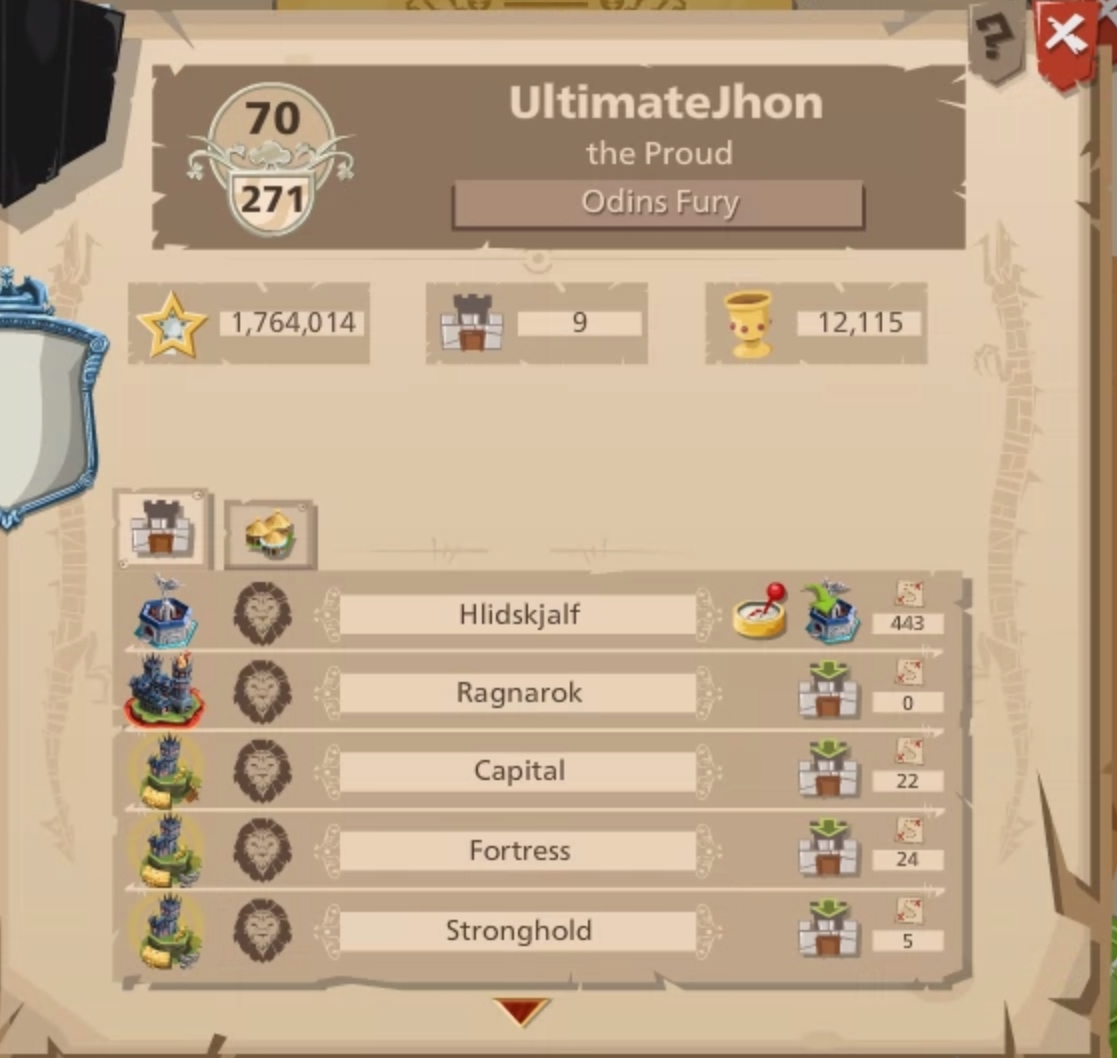 WAR PLAYER
Leave a Comment