Home
›
Ideas, Suggestions & Feedback
We need new Moderators!
We are always on the lookout for talented people to join the team. That means you! If you think you could help us organise and inform the community while entertaining everyone then apply. We need people to help out on the forum, behind the scenes with announcements, on Discord and on our other Social Media channels.
If this is something you think might be of interest to you, HERE
Bring Back the Quest Completion Dialogue

Raymondmay11 (US1)
Posts: 18,376
While I can only speak for myself, I would like to see the old "quest complete" pop up to be brought back to the game. I found the dialogue in some of the quests to be sort of amusing, and it provided some bit of a story element to the game. I also liked how it sort of gave personalities to the characters. The new Quest complete pop up I find immensely underwhelming. It just shows the rewards for completing, and that's it. Kinda lame in my opinion. 
Raymondmay11 @ usa 1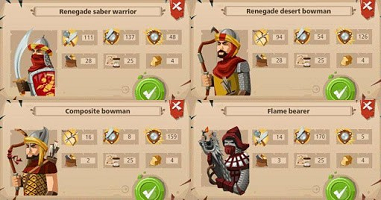 Leave a Comment