Home
›
English (UK)
›
General Discussion
We need new Moderators!
We are always on the lookout for talented people to join the team. That means you! If you think you could help us organise and inform the community while entertaining everyone then apply. We need people to help out on the forum, behind the scenes with announcements, on Discord and on our other Social Media channels.
If this is something you think might be of interest to you, HERE
December Update Details
UltimateJhon (GB1)
Posts: 642
Dear brave warriors,
Welcome to our first teaser for the next update. Prepare yourself, we're starting with the huge re-balancing of granaries and food production.
Granary rebalancing
Due to our plan for long-term motivation and development in the game, we decided to re-balance granaries. When we introduced granaries in the first place in 2014 the balance of the game was designed in such a way that every player will need to earn rubies in order to compete. It was made intentionally difficult so that players will enjoy our game longer and will not get bored quickly by reaching the top and not knowing what else to do. We have decided the cost of granaries should be made premium, and their upgrades too. This is part of our long term balancing efforts of the game, we want to create a more premium orientated game for our players to enjoy.
Granary changes:
We decided to make the base granary cost 12,500 rubies. This will enable the top competing players to have a higher base food production than less active players, we felt that lower legendary level players had too much of an advantage against our longer term players. After this update, we will reduce farmhouse production by 70% to prevent lower levels from amassing unfair amounts of soldiers.

In order to make obtaining higher levels of granaries equally difficult, we decided every level should increase in price by 4,000 rubies. So level 2 of the granary will cost 16,500 rubies, level 3 will cost 20,500 rubies and so on. This will make a higher level of food production more rewarding to achieve and make long term efforts more satisfying.

We decided to also make base food production items available to players again, for a cost of rubies. We estimate a level 10 base food item will cost roughly 4,000 rubies and a level 1 base food item will cost roughly 100 rubies. We feel this is extremely fair and will enable our players to compensate for lack of higher level granaries.

In order to balance the game further we have decided to reduce storage to 50,000 for level 7 storages and add 3 new levels of storage for a premium cost of rubies to access the original 81,000 storage.

Existing granaries will be turned to farmhouses so that everyone starts of at the same level without any players having a massive advantage over others, which was a big complain with our last peasant hunting updates.
Because of these changes we decided to adjust other areas of the game.
A new building to store just food, a food warehouse. This will cost a premium of 8,000 rubies and will hold 250,000 units of food. This will make our more determined players work harder to achieve their dream food production.

New research to increase food production, this will cost a premium of 80,000 rubies and will increase food production by 25%. This will make our rubies more useful as we feel there is a distinct lack of purchasing power for our premium end players.

We decided to bring back the veteran food overseer at a cost of 800 rubies per day which will increase the food production by roughly 50%. We felt junior wasn't doing a good enough job at treating our player base well!
 Monthly content package
The drill instructor has come up with some new ideas. All units will now cost rubies, with this change we believe the ridiculous scale of armies that some players have will be fairly reduced and allow our dedicated players a more fun experience.

The overseer is drunk! All food overseer times have been reset, oh no! Don't worry, you can overfill food with the merchant now. All food overseer owners will be overly compensated with 25 veteran heavy crossbow men and 25 veteran heavy two handed swordsmen 

The architect had exerted himself too far, all your peasant resource buildings have been either demolished or lit ablaze! Aha, don't worry, you can fund their repairs with rubies. This will balance the game.
Post edited by ang1243 (GB1) on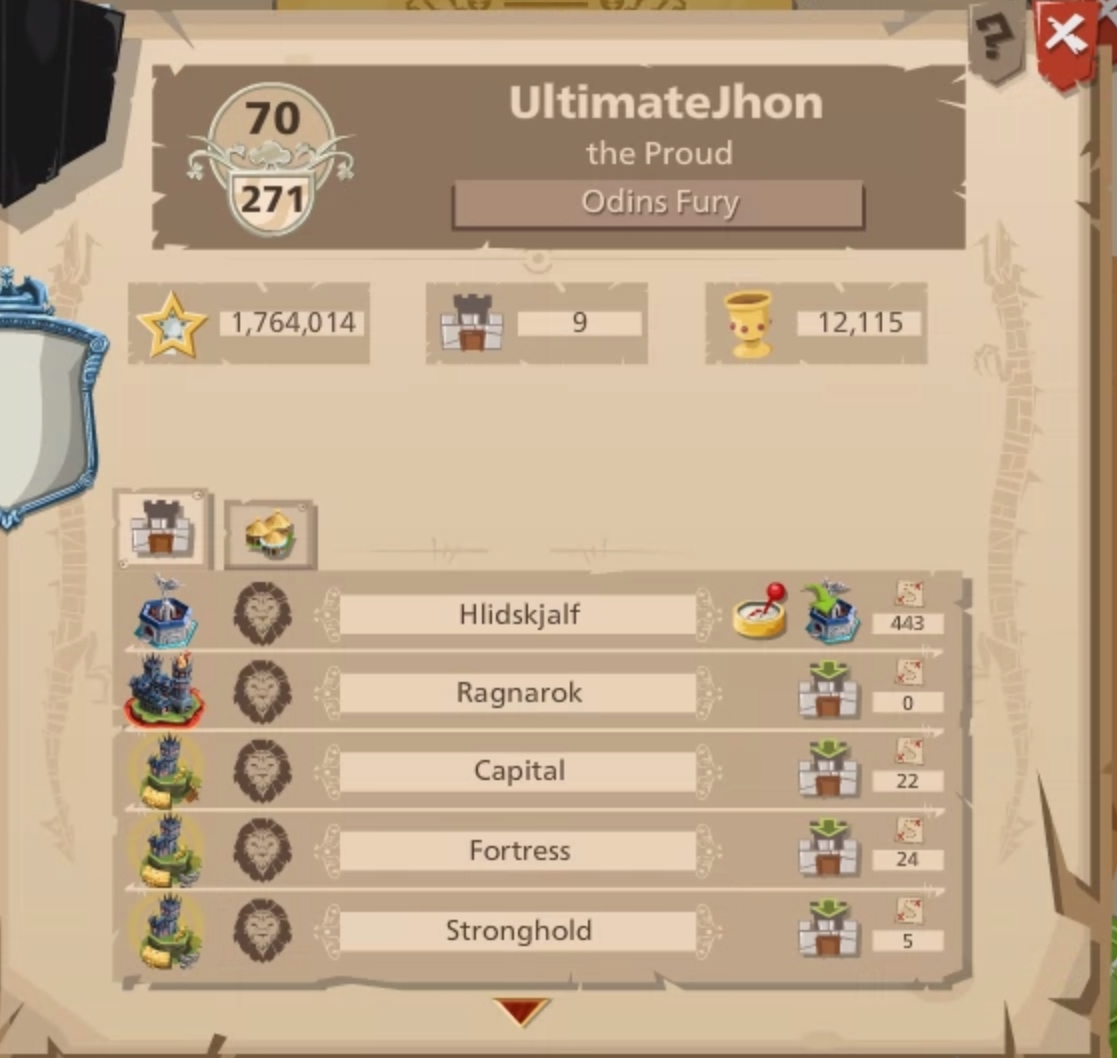 WAR PLAYER
Leave a Comment