Home
›
English (UK)
›
News from the world of Empire
We need new Moderators!
We are always on the lookout for talented people to join the team. That means you! If you think you could help us organise and inform the community while entertaining everyone then apply. We need people to help out on the forum, behind the scenes with announcements, on Discord and on our other Social Media channels.
If this is something you think might be of interest to you, HERE
Forum Event ~ Art Competition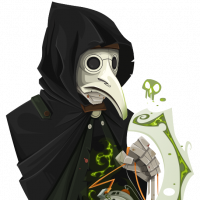 BM Neroxnex
Posts: 804
Greetings to all in the EN Empire Community! As you can tell by the title your Board Moderation and Community Management teams have decided to host a Forum Competition. Now, we've heard your cries and understand it has been a while (quite a while) since we've had our last forum competition. So for that reason allow me to go through all the nitty gritty and explain what is going on and what you can expect!
What is a forum event?

A forum event is where us (your community team) posts a challenge, whether it be a challenge of your intellect, artistic abilities, game experience, etc and you, the board members, set out to complete it in return for recognition on the forums and additionally a prize for your in-game account.
Who is eligible to participate?


Anyone registered here on the forums is eligible to participate. So if you are logged in and reading this, congrats, you are eligible to take part in this forum event! If you are reading this and you aren't signed in, then please log in or sign up and join us (you're really missing out)! If you are reading this and are a banned member, sorry but you are not eligible at this time.
So, what is this forum event?


In this forum event your goal will be to recreate one of the many GoodGame Empire characters of your choosing. You may select 1 character from GGE and recreate it with any of these methods:
By hand: Pen/Pencil/Crayon Drawings, Markers, Painting, etc or a combination of these.
Online Drawing: Photoshop, Paint.NET, Microsoft Paint, Gimp, etc. Any online drawing or photo editing programs.
Crafting: Clay Modeling, Woodwork, Legos, etc.
3D Modeling: Google Sketchup, Tinker CAD, Autodesk, etc. Any computer programs used for creating 3 dimensional models.
This will allow people talented in more than 1 artistic area to showcase their work to the community and have a chance to win a prize. 
Submissions and Judging:

Once you have chosen a character and have recreated it in your chosen way, post your art in 
this thread
 with the name of the character (if you do not know their name post a screenshot of them), your in-game account name, and a brief summary of what you faced while creating your master piece. Part of your score will come from the work while the other through a 
brief
 explanation of how it all came to be. 
All final submissions will be due 15 days after the posted date on this thread. 
That is as long as you will have to create your artwork.


If you are using an alternative name on the forum or would like to keep your in-game name private, we respect your decision and allow you to withhold your game name. A member of the forum team will reach out to you via private messages to collect your in-game information if you have been chosen as a prize winner.

Depending on participation we may conduct this event in rounds. Picking the top 2 or 3 finalist for a follow up challenge (for an extra reward) to give a fair chance and allow you to showcase your art.
Your creation will be judged by the Board Moderation, Community Management, and Graphic Designer teams here at GoodGame Studios. It will be judged based on the following criteria:
Comparison to the character - If we can tell exactly who the character is without looking at the name.
Colors and Tones - Does the character glisten with color and energy? Or have you mastered a cool, dark, and shady theme that gives your character that eerie sensation?
Originality - Did you base it off of a preexisting piece? Or come up with something groundbreaking and new?
Your story - What were the pros and cons? What challenges did you face and how did you conquer them?  
Extra flare - What extra detail did you add that really makes this character look better than the original and stand out?
These are some of the key points that will be looked at when judging your piece along with others. However, you shouldn't freak out and worry about not being the best. Those who score in the top 3 tier will be rewarded. 
Rewards:
1st Place: 20,000 Rubies, Decorative Statue of the Community, Event Forum Badge.
2nd Place: 15,000 Rubies, Decorative Statue of the Community, Event Forum Badge.
3rd Place: 10,000 Rubies, Decorative Statue of the Community, Event Forum Badge.
Rules:
While the event is meant to be challenging and fun, we do have some basic rules that must be followed. 
Be original in your own way, copyright regulations still apply. Stealing other people's work or just editing preexisting characters will result in disqualification.
Be polite and courteous to everyone. Showcasing your work can take a lot of courage and people will have pride in what they've created. Keep the feedback pleasant and constructive. We will take action against offensive posts. Off-topic conversations will be removed from the thread to keep things organized.
Banned forum members may not participate in the event. Caught trying to evade a ban will result in disqualification and may result in further action being taken on your account. (Should've behaved )
Creations must be appropriate for all ages, no nudity, excessive gore, or suggestive themes.
All of your posts and creations still must abide by the game TOU and Community Guidelines. 
Violation of any of the rules may result in disqualification or other actions being taken (warnings, infractions, etc) at the discretion of the forum staff member.
Require Assistance?


This event was designed by myself,
@BM Neroxnex
so feel free to message me with any questions or things I should add to this posting.
The forum postings will be moderated by the BM team as usual so keep that in mind when posting. You may reach out to any of us if you require assistance.
Best of luck to everyone participating, we all cannot wait to see what you come up with!!
--Your Board Team
Post edited by BM Neroxnex on
This discussion has been closed.