Home
›
Off Topic
We need new Moderators!
We are always on the lookout for talented people to join the team. That means you! If you think you could help us organise and inform the community while entertaining everyone then apply. We need people to help out on the forum, behind the scenes with announcements, on Discord and on our other Social Media channels.
If this is something you think might be of interest to you, HERE
Art Creation Methods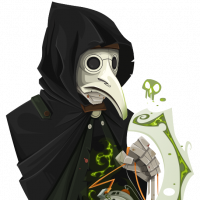 BM Neroxnex
Posts: 804
Hey guys,

I wanted to make this poll for all of you artists out there. How do you guys like to create pictures or art images? Do you prefer 3D modeling? Or maybe you prefer an old paint program? Or perhaps you do things by hand with a pen or pencil. Whatever the method may be I want to hear about it! If your method of creativity isn't included in the poll, please post it to this thread. Keeping the results anonymous for now.  

Thanks!

Note: I left out "Photoshop". Please place that under "Online Drawing Programs" if that is your tool of choice.


Art Creation Methods
This is a private poll: no-one will see what you voted for.
Leave a Comment