Home
›
English (UK)
›
Ideas, Suggestions & Feedback
Join the official Goodgame Discord today!
Are you looking for a community of like-minded gamers to discuss your favorite games with? Look no further than the GoodGame Empire Family Discord Server!
Our server is the perfect place to connect with other gamers from around the world. Whether you're looking to chat about strategy, share tips and tricks, or just make new friends, our community has got you covered.
And that's not all - as a member of our Discord server, you'll also have access to exclusive giveaways and other special events. It's the perfect way to stay up to date on all the latest news and updates from GoodGame Studios.
So what are you waiting for? Join the GoodGame Empire Family Discord Server today and start connecting with fellow warriors from all over the world. Just head to https://discord.gg/goodgamestudios to join the fun!
Private Farms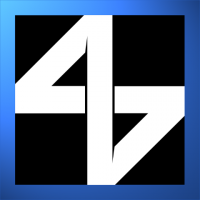 Breor (US1)
US1
Posts: 244
Hello all,
The following was posted by
@BM ang1243
in
this thread
:
Please note that he was summarizing a community discussion between the developers and players on the German server, so the above may or may not be his own opinion.
I recognize that "farming" provides players with a strong incentive to create/maintain a second account, and it gives those who have such an account an unfair advantage. Not everybody has a second level-70 account lying around (accounts need to be level 70 so they can hold legendary resources).
However, I'm afraid the developers don't understand how difficult it is to obtain legendary resources without a farm (spoiler alert: really hard). A single unit of ore per hour is LAUGHABLE production for an iron mine, and building iron mines takes away from public order and food production. Foreign Invaders don't give out enough resources, and players have no control over what they loot, so they often end up with a ton or charcoal and no glass, for example. The reason I'm afraid this is the case is because the developers already proved their lack of understanding when they first introduced legendary levels. They presumably did not realize players were going to farm resources, and so they must've thought basic production would be enough.
I'm aware the developers have said (see above) that kingdom res will now be able to be looted from samurai/nomads. But in what quantity?
If the developers don't dramatically increase the amount of kingdom res that can be looted from the samurai, this change will break the game. Why? Because it gives a huge advantage to players who have already upgraded. They did so the easy way, but now mid-level and low-level players have no path forward.
Here's my solution:
Impose the limit on resources looted from other players. This means nobody can "farm" anymore.
Do not increase resources looted from nomads/samurai
INSTEAD give players a "private" farming castle that no-one else can see. This would appear on the world map with its own graphic. Players could send resources to it and multiply them much like they do now with farming. Everyone 70+ would get one. Not sure how this could be made to make sense in terms of game narrative (what in medieval times would you repeatedly attack for free resources?), but the talented people at GGS could figure that one out.
Here's why I think it's a good idea:
Gets rid of the incentive to multi-account.
Provides players with an amount of control over how much they want to loot. Someone who puts in more effort with their private farm would get more resources.
Provides players with an amount of control over what resource they'd like. Don't want oil? Don't send your private farm oil!
Introduces a slightly new mechanic.
Don't worry, I know how this sub-forum works. Please tear the suggestion apart
Leave a Comment