Home
›
News from the world of Empire
We need new Moderators!
We are always on the lookout for talented people to join the team. That means you! If you think you could help us organise and inform the community while entertaining everyone then apply. We need people to help out on the forum, behind the scenes with announcements, on Discord and on our other Social Media channels.
If this is something you think might be of interest to you, HERE
Spring Event Schedule!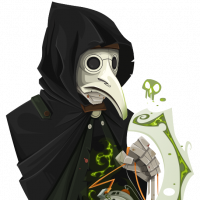 BM Neroxnex
Posts: 804
Hey, Community!

You all look ready for our next long term point event. Make sure you are prepared to start this round in the best possible way!
We are happy to announce that this event will start on April the 14th.  Here's the schedule of the events planned for you to get our great rewards:
14th - 18th of April - Nomad Invasion
18th - 22nd of April - Bloodcrow Invasion
22nd - 26th of April - Samurai Invasion
26th of April - 1st of May - Foreign Invasion
1st -5th of May - Nomad Invasion
5th - 10th of  May - Bloodcrow Invasion
10th - 14th of May - Samurai Invasion
14th - 18th of May - Foreign Invasion
Please note the following changes to the event schedule:
Foreign Invasion: 26.04.   -- 30.04. 
Nomad Invasion: 30.04  --  05.05.
Note: Some changes are still possible. In case of any technical problems or other urgent situations with one of the events, the schedule will be adapted. We will let you know in advance about any adjustment.
Best Regards,
-Your Empire Team.
Post edited by ang1243 (GB1) on