Home
›
News from the world of Empire
We need new Moderators!
We are always on the lookout for talented people to join the team. That means you! If you think you could help us organise and inform the community while entertaining everyone then apply. We need people to help out on the forum, behind the scenes with announcements, on Discord and on our other Social Media channels.
If this is something you think might be of interest to you, HERE
Customer Service - Info about ban times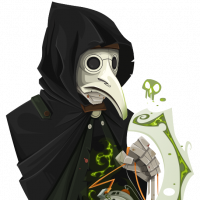 BM Neroxnex
Moderator
Posts: 804
Moderator ›
Hi everyone,

We know the topic of account suspensions by Customer Service has raised questions in the past. Today we want to provide you with an overview of our procedures for certain breaches of our rules.
Before we dive into the details, we want to clarify a few general points. Every case reported to us will be verified individually. The following ban times are guidelines - exceptions are not common, but possible. For very grave violations of our terms of use we reserve the right to skip steps or even outright close an account permanently.
We also want to inform you, that after every breach of our rules and a subsequent account suspension, we send an email to the email address registered with the account. For that reason please make sure that the email address on your account is active. If you are unsure or need to update your contact details, please contact our support team.
1. Bots
As announced in previous months, we will continue to take harsh action against the creators and operators of third-party software used to automate gameplay in our games. Accounts that are found to be using such software will also be sanctioned with the penalties outlined below:
First offence: 12 hour suspension
Second offence: 24 hour suspension
Third offence: 72 hour suspension and a final warning before account closure
Fourth offence: Permanent closure of the account
In addition to manual verification, we also use an automated detection system that recognizes specific bots and bans accounts temporarily.
As mentioned already, in case an account is found to be involved in extreme violation of our terms of use, we do reserve the right to skip some of the above steps or immediately close accounts forever.
2. Multiaccounts and account sharing
Regularly we receive reports about multiaccount users and account sharing. Unfortunately there are cases where the situation is not clear and nothing can be done from Customer Service side. This is why our game teams are working hard on new features in the game to make multiaccounts and account sharing obsolete. We will let you know as soon as we have more info. 


3. Harassment
Sadly some of our players are abusing our communication channels to harass, insult or denounce others. Such behaviour is not tolerated by us and will also lead to actions against the user accounts in question. When 
reporting harassment cases to us, please always send a screenshot of the text in question along with archiving messages you may have been sent (where possible). Otherwise we will be unable to react.
The penalties for harassment cases are:
First offence: 6 hour suspension
Second offence: 12 hour suspension
Third offence: 24 hour suspension and a final warning before account closure
Fourth offence: Permanent closure of the account

4. Irregularities with payments
Besides the abovementioned offences that are being dealt with by our Customer Service Team, there are also account suspensions issued by our payment and/or fraud departments. Such actions are for things such as unexplained chargebacks or incorrect payment information. The length of these suspensions varies from case to case.

5. General information
Please note that every six months, one step of the penalty system will be taken back. If an account was suspended for 12 hours previously, but has not received any other strike in the last six months, the next suspension would again be 12 hours.
The mentioned categories are of course not the only types of violations which could lead to account suspensions. If we verify any other kind of breach of our terms of use, we do have the right to take action against those even if they are not listed here.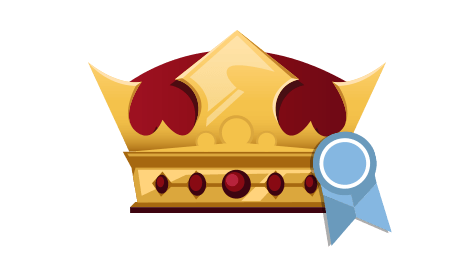 It is also worth mentioning that the penalties in our games are separate from our forums and follow different rules. Forum suspensions are issued by our Community Managers and moderators, while suspensions in our games are dealt with by Customer Service.
At times we ban accounts as a safety measure and not for punishment. For example if the ownership of an account is unclear and the possessions of the account are in danger, we lock the account to prevent damage until we can be sure to return the account to the rightful owner.
Due to data protection we will continue to not reveal any information about actions taken against accounts that were reported by you. Thank you for your understanding!
We received the request from the community that players who were suspended should not show up in ranking lists. At this moment we are evaluating the technical possibilities because it is a highly complex system. For now we will focus on improved detection systems - in the next step we will look at the ranking lists.
We do hope that this information will prove useful to you and hope for a continued fair cooperation in the future.

Your Customer Service Team and Board Team