Home
›
News from the world of Empire
We need new Moderators!
We are always on the lookout for talented people to join the team. That means you! If you think you could help us organise and inform the community while entertaining everyone then apply. We need people to help out on the forum, behind the scenes with announcements, on Discord and on our other Social Media channels.
If this is something you think might be of interest to you, HERE
US Forum Closure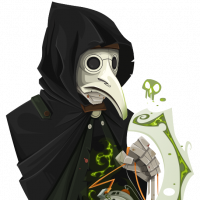 BM Neroxnex
Posts: 804
Hello Community,
A while ago CMs and BMs announced we'd be merging together the US and EN forums to form 1 INT forum of English speakers. Just yesterday (3/7/17) we did that. The US forum has been closed and all of the threads of that forum have been moved onto the homepage of the EN forum. These are just in an archive and cannot be edited or responded too, only viewed. For this reason I ask that any threads you see in the archive that you'd like saved and discussed you post below. Make sure the post doesn't already exist in another form on the EN forum and make sure it abides by the Community Guidelines. If it does, simply post the URL below and we will move it out of the archive and onto its proper category in the EN forum so it can be posted on again. Thank you all.
--Your Board Team