Home
›
News from the world of Empire
We need new Moderators!
We are always on the lookout for talented people to join the team. That means you! If you think you could help us organise and inform the community while entertaining everyone then apply. We need people to help out on the forum, behind the scenes with announcements, on Discord and on our other Social Media channels.
If this is something you think might be of interest to you, HERE
BM Neroxnex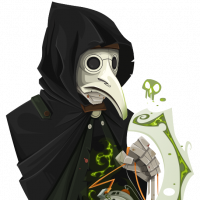 BM Neroxnex
Posts: 804
Hello Community,

I've been involved with Empire for nearly 5 years, officially joining in 2012, a decent amount of my time I've spent here on the Community Forums.

However today I'm announcing myself as the new GGE English Forum BM (Board Moderator). I believe my past experience with this game makes me a great candidate for the position.

As a moderator my goal will be to help BM Angus and CM Evoke as much as I can in moderating the forum. I want to make sure that each and every player is able to express their thoughts about the game and have a free and open place to post without being subjected to ridicule by abusive users. 

As a long term player of the game I understand the frustrations that an average player goes through such as disliking a certain update, experiencing bugs, issues with other players, etc. Having experienced these problems myself I feel best equipped to help guide others through situations similar to my own past experiences.

If you come across anything on the forums that has you confused or something you need assistance with feel free to reach out to me and I'll try to get back to you as quick as I can.