Home
›
English (UK)
›
US Migration Content - PvP
We need new Moderators!
We are always on the lookout for talented people to join the team. That means you! If you think you could help us organise and inform the community while entertaining everyone then apply. We need people to help out on the forum, behind the scenes with announcements, on Discord and on our other Social Media channels.
If this is something you think might be of interest to you, HERE
Falsed Flags VS Purgatory-Battle Reports
Neurotic (US1)
Posts: 253
After multiple issues involving us getting massed by Purgatory, we went to war.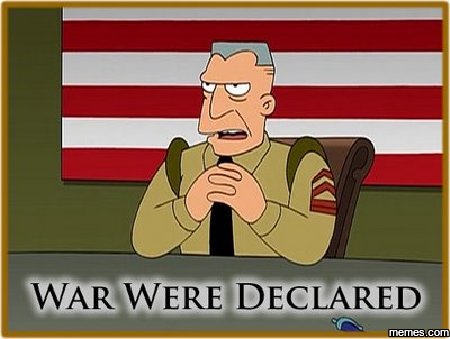 This is a battle report thread. Posting fun reports offensive and defensive hits. Viewer discretion is advised.
More battle reports, after this short break.
Post edited by Neurotic (US1) on
Proud member of AoD
This discussion has been closed.