Home
›
EN
›
Discussion Corner for the official announcements
Join the official Goodgame Big Farm Discord today!
Are you looking for a community of like-minded farmers to discuss your farming experience with? Look no further than the GoodGame Big Farm Discord Server!
Our server is the perfect place to connect with other farmers from around the world. Whether you're looking to chat about strategy, share tips and tricks, or just make new friends, our community has got you covered.
And that's not all - as a member of our Discord server, you'll also have access to exclusive giveaways and other special events. It's the perfect way to stay up to date on all the latest news and updates from GoodGame Studios.
So what are you waiting for? Join the GoodGame Big Farm Discord Server today and start connecting with fellow farmers from all over the world. Just click here to join the fun!
[Farewell to ChickadeeQuilter]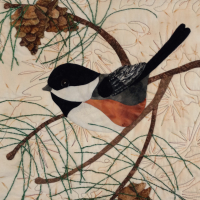 ChickadeeQuilter
Posts: 967
Dear Forum Members
I am happy to say that I am moving on to bigger and better things in life (my real life).  Thank you for your support these past 2 years.  Moving on always presents itself with a mixed bag of emotions. My last day will be the end of November.  I just wanted to be able to say a fond farewell to you all before I do leave.  I am sure you all will be in the amazingly wonderful and capable hands of the EN Forum Mods, RosyStarling and BugsBunny.