Home
›
EN
›
Contests & Awards
Join the official Goodgame Big Farm Discord today!
Are you looking for a community of like-minded farmers to discuss your farming experience with? Look no further than the GoodGame Big Farm Discord Server!
Our server is the perfect place to connect with other farmers from around the world. Whether you're looking to chat about strategy, share tips and tricks, or just make new friends, our community has got you covered.
And that's not all - as a member of our Discord server, you'll also have access to exclusive giveaways and other special events. It's the perfect way to stay up to date on all the latest news and updates from GoodGame Studios.
So what are you waiting for? Join the GoodGame Big Farm Discord Server today and start connecting with fellow farmers from all over the world. Just click here to join the fun!
[Summer Calendar Contest]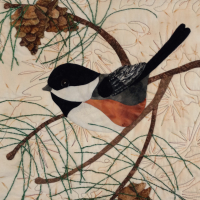 ChickadeeQuilter
Posts: 967
Summer Calendar Contest


Dear players,
This contest here is for all International players from other Forums, except those from the DE server are welcome to participate.  The reason is that the DE Forum is having their own Summer Calendar (which is the same as ours). Thanks for your understanding.
Your EN-Mod-Team
Hello, everyone, this year we have thought about making a summer calendar available to you as a forum contest. This is very similar to the Christmas "Advent Calendar" but this one is for summertime.  Every day there will be a new little puzzle and every day 2 players will have the chance to win something. Note: Answers must be posted in English.  Some players may need to use the Google Translate or some other type of Translator to translate the responses into English For technical reasons, the contest does not take place directly in the forum, but you can find it here: [
 link calendar
 ]
Post edited by BugsBunny on
Leave a Comment