Home
›
EN
›
Official Announcements
The Future Is Here: Ready For The Farmer's Union?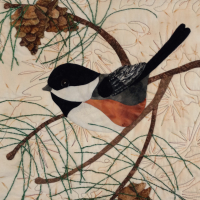 ChickadeeQuilter
Posts: 967


The Future Is Here: Ready For The Farmer's Union?
Greetings, Farmers!
A new era has come for all of our farms - with the new Farmer's Union, a whole new character and lots and lots of rework. Let me tell you more:
Join the Farmer's Union!
Ready to join the new Farmer's Union? It's an additional progression system for you! Classic Big Farm characters like Benny and Tessa will join your union team and unlock production boosters for your farms. 
Collect union points and complete tasks to further increase your union level and unlock more rewards!


New face for the Wheel of Fortune
A new character has entered the game! For the Wheel of Fortune, a lot of rework has been done! Meet a brand new character and with him, a new Interface, new animations and an all in all more modern look!
Animations incoming!
You've seen the themed boxes being opened many times, right? You've seen it so often, that you probably are bored by now. BUT not anymore! There's a new animation coming and it will be fancy! 
In addition to that, we concluded the big re-engineering of the Interfaces including the Farm Lab, Distillery, Jam Factory and the Nursery. 
The future is near
In our last meeting with the Fortune Teller, we looked into the future and one thing became clear: There will be a rework of the Fortune Teller rewards. But for you, the future won't be too far away and when you're reading this, the future might even be your present by then!
But for now, we have to go back to our meetings with all the other team members of our farm. Let's see what they have to tell us for future Updates!
Bug Fixes
  Fixed an issue where users returned to the login screen with "User name not found" although correct user name was entered
Best Wishes,
Your BigFarm Team