Home
›
EN
›
Contests & Awards
[Ended-Winners List] Storytime Contest - A Day in the Life of Lester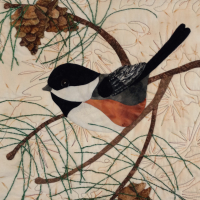 ChickadeeQuilter
Posts: 967


Storytime Contest - Spooky/Halloween Themed
A Day in the Life of Lester Crowley
October 11-19, 2021 (3:00 am CEST)
Rules:
1. One entry per player (no multiple accounts allowed)
2, Story must be in good taste (no vulgar language allowed)
3. Can be humorous, spooky, silly, or serious but must correlate to who he is in Big Farm and relate to the Contest Theme..
4. Please do not use non-standard fonts or exaggerated spacing when entering your submission as this might cause the submission to be invalidated.
5. Community guidelines should be followed.
6. Mod team has rights to make any changes to the contest at any time, also to disqualify you.
7. Moderators will read and make decisions as to the top winners. 
Prizes:
We have 30,000 gold to share (4000 gold max for the best story and lesser amounts for other participants)
We have thousands of horseshoes (golden and regular) to share among all contest participants. The Moderators will be judging the stories to pick the winners.
Post edited by ChickadeeQuilter on
Leave a Comment