Home
›
EN
›
Contests & Awards
[Ended] 9th Anniversary Verses - WINNERS !!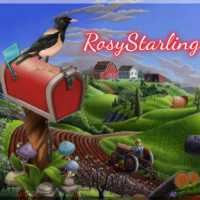 RosyStarling
Moderator, ModGreen
Moderator ›
Posts: 2,994
9th Anniversary Verses
BigFarm is celebrating its 9th Anniversary
I want you to write an anniversary themed poem with 
no more than 20 lines
 based on your BigFarm farming experience.
Length is NOT a criteria. Only the quality of the poem.
Do not hesitate to enter if English is not your first language. Your poem must be in English but your judge will be a Moderator from another BF forum who is also not a native English speaker.
PRIZES

Winner
4,000 gold
Second
2,000 gold
3rd to 10th
1,000 gold each
10,000 gold will then be shared equally among all other entrants. Maximum 750 gold.
Plus ALL entrants will receive a 9th Anniversary BF  Forum Badge.


Ends 31st October, 12:00 noon CEST
Addendum:
Felix and I have been talking about these poems: we think it would be wonderful to see your poem in your home language
as well
as in English.
If possible please post both versions for us to enjoy
Post edited by RosyStarling on
Leave a Comment