Home
›
Contests & Awards
[Contest Closed] Multiple Choice Big Farm Trivia Contest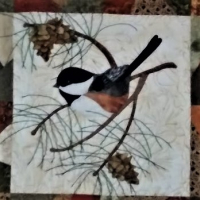 ChickadeeQuilter
Moderator, ModGreen
Posts: 761
Moderator ›


Big Farm Multiple Choice Trivia Contest
August 15-17, 2021 (closes 3:00am CEST)
This is a new contest type involving a link to google forms. Simply click the link below and it will have you leave the site, but just click on the link again to open the contest. Hopefully this will be a new and exciting contest for you to experience. 
Rules:
1. One entry per player (no multiple accounts allowed)
2. Failure to add your in-game name and server will invalidate your entry.
3. Based on the number of correct responses, 1st-4th place winners will be selected by the lottery system.
4. Community guidelines should be followed
5. Mod team has rights to make any changes to the contest at any time, also to disqualify you.
Prizes:
1st Place:  4000 gold (one winner)
2nd Place: 3000 gold (two possible winners)
3rd Place:  2000 gold (two possible winners)
4th Place:  1000 gold (four possible winners)
All other winners will share in the prize of Seaweed feed; Seaweed fertilizer; Seaweed Humus
Post edited by ChickadeeQuilter on
Leave a Comment