Home
›
EN
›
Contests & Awards
[Ended] Big Farm Flowers and More Word Search Contest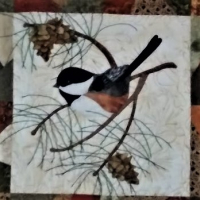 ChickadeeQuilter
Moderator, ModGreen
Posts: 826
Moderator ›

BIG FARM FLOWERS AND MORE
Word Search Contest
May 20 - 26, 2021
Well the laugh is on me!  Yes I forgot to attach the puzzle to the announcement, therefore I am extending the contest to the 26th of May.. 
Rules:
1. One entry per player (no multiple accounts allowed)
2. Send your list of the words you find in the puzzle below to:  
ChickadeeQuilter
 by May 26th at 1:00 am (CET)
3. Winners will be based upon the number of words found that perfectly match my word list.
4. Hint: There are 17 correct words. I will publish the word list with the announcement of the winners.
5. 1st - 4th Place (based on the most correct words) will be chosen by the lottery system.
Prizes
: 
1st Place:  4000 gold (one winner)
2nd Place: 3000 gold (two possible winners)
3rd Place:  2000 gold (two possible winners)
4th Place:  1000 gold (four possible winners)
All other winners will share in the prize of Seaweed feed; Seaweed fertilizer; Seaweed Humus



Post edited by RosyStarling on
This discussion has been closed.