Home
›
Contests & Awards
Winners List for the St. Paddy's Day Word Search Contest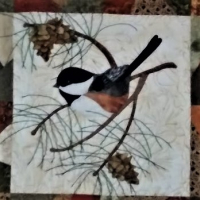 ChickadeeQuilter
Moderator, ModGreen
Posts: 755
Moderator ›

It's Your Lucky Day!
Announcing the Winners of the St. Paddy's Word Search Contest
Thank you all for participating in this Word Search Celebration of St. Paddy!  Yes, I made a spelling error in one of the words, but, most of you did not pay it any mind and included that misspelled word in your list and for this, I too overlooked some of your misspelled words that you included in your word list. .  
1st Place (4000 Gold)
Letty.liongamz (GB1)
2nd Place (3500 Gold)
fj12 (US1)
Mountain Splash (US1)
3rd Place (3000 Gold)
Heather Norsk (US1)
antigone6 (US1)
landghe (SKN1)
All Other Participants
(142 Seaweed Fertilizer; 28 Seaweed Humus; 142 Seaweed Feed; 142 Liquid Seaweed Fertilizer; 714 Seaweed)
kjni (US1)
Jenny1979 (GR1)
rsny (US1)
The Best King (AU1)
Morti (SKN1)
Blue Denim (US1)
If you are missed off the list let me know as soon as possible 
ANSWERS TO THE WORD SEARCH
STAY TUNED FOR ANOTHER WORD SEARCH CONTEST NEXT MONTH! 
Note: Prize payouts will be tomorrow. 
Post edited by ChickadeeQuilter on
Leave a Comment