Home
›
EN
›
Contests & Awards
Join the official Goodgame Big Farm Discord today!
Are you looking for a community of like-minded farmers to discuss your farming experience with? Look no further than the GoodGame Big Farm Discord Server!
Our server is the perfect place to connect with other farmers from around the world. Whether you're looking to chat about strategy, share tips and tricks, or just make new friends, our community has got you covered.
And that's not all - as a member of our Discord server, you'll also have access to exclusive giveaways and other special events. It's the perfect way to stay up to date on all the latest news and updates from GoodGame Studios.
So what are you waiting for? Join the GoodGame Big Farm Discord Server today and start connecting with fellow farmers from all over the world. Just click here to join the fun!
Word Search Contest - It's All About Big Farm Horses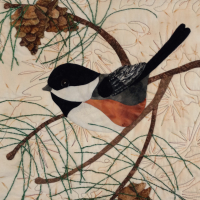 ChickadeeQuilter
Posts: 967


Word Search Puzzle
January 9 - 12, 2021
"It Is All About The Big Farm Horses"
Rules:

1. One entry per player (no multiple accounts allowed)
2. Send your list of the words you find in the puzzle below to: 
ChickadeeQuilter
 by Jan 12th at 1:00 am (CET)
3. Winners will be based upon the number of words found that perfectly match my word list.
4. Hint: There are 23 key words. Word list will be published with the announcement of the winners.
5. 1st-3rd place winners will be chosen by the lottery system.
Prizes: 
1st Place:  4000 gold
2nd Place: 3500 gold
3rd Place: 3000 gold 
Everyone else will get a share of the 4000 horseshoes and 2000 golden horseshoes

Post edited by RosyStarling on
Leave a Comment