Home
›
EN
›
Contests & Awards
Join the official Goodgame Big Farm Discord today!
Are you looking for a community of like-minded farmers to discuss your farming experience with? Look no further than the GoodGame Big Farm Discord Server!
Our server is the perfect place to connect with other farmers from around the world. Whether you're looking to chat about strategy, share tips and tricks, or just make new friends, our community has got you covered.
And that's not all - as a member of our Discord server, you'll also have access to exclusive giveaways and other special events. It's the perfect way to stay up to date on all the latest news and updates from GoodGame Studios.
So what are you waiting for? Join the GoodGame Big Farm Discord Server today and start connecting with fellow farmers from all over the world. Just click here to join the fun!
2020 Advent Calendar Forum Contest (December 1-24)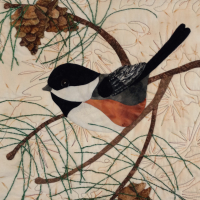 ChickadeeQuilter
Posts: 967
FORUM CONTEST ADVENT CALENDAR 2020


Hello dear friends!
 Here we are. This year, although very special, will end like all the others: Revisions, exams, and end-of-year celebrations (Although, under the current circumstances, they will have to be done in small groups, wearing face mask and social distancing). And whatever you think of it, please respect the medical profession and avoid catching or passing on the virus during the holidays!) Just to remind you of this sequence that marked your youth, here is our first annual calendar!
It works this way!
Normally, this calendar is hosted on the German-speaking wiki. No need, therefore, to dwell on the text in German. You just need to click on this link 
KalenderEN | Goodgame BigFarm Wiki | Fandom
  then click today's date (Note: it will be Dec 1 so gift box #1 to start with) to see the google questionnaire appear.  Each day succeeding click the link and select the next day's number, etc.

Rules :
1. The decisions of the mods are final.
2. Only answers given between midnight and midnight Brussels time will be taken into account. Likewise, only answers given by correctly specifying the pseudonym and the server in the appropriate fields will be taken into account.
3. You will need the FAQs and tutorials to answer some of the questions. All questions have their answer clearly displayed OR deducible based on the FAQ or tutorials. Yes, sometimes it is necessary to think or do a little math.
4. Those who are not having fun will not be rewarded.
5. The drawing of lots will be made from the valid answers and the name of the winners, as well as the precise winnings, will be revealed as often as possible.
If there is a problem with a questionnaire, let me know. Normally, I have opened all the questionnaires, but I remain fallible.
Post edited by ChickadeeQuilter on
Leave a Comment