Home
›
Contests & Awards
Aloha's Raffle!
BugsBunny
Moderator, ModGreen
Posts: 1,454
Moderator ›
Aloha's Raffle!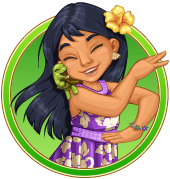 Aloha considers November 13 to be a special day, so she is conducting a raffle, you can enter the raffle by posting your username and server
Example Format: Bean (INT1)
Note: The Raffle will end on 13th midnight, so please post your entries before that!
Rules:
1) Community guidelines apply!
2) One slot one person!
3) Moderators have the right to change the rules/make any sort of decisions that are relevant to the contest including disqualifying players.
4) No Multi-account entries.
Prize Pool:
20000 Gold
There will be three winners who will be randomly picked by
@ChickadeeQuilter
but the best thing is that everyone who enters will get a prize 
Happy Farming,
RosyStarling, ChickadeeQuilter & BugsBunny!!
Post edited by BugsBunny on
This discussion has been closed.