Home
›
EN
›
Contests & Awards
Join the official Goodgame Big Farm Discord today!
Are you looking for a community of like-minded farmers to discuss your farming experience with? Look no further than the GoodGame Big Farm Discord Server!
Our server is the perfect place to connect with other farmers from around the world. Whether you're looking to chat about strategy, share tips and tricks, or just make new friends, our community has got you covered.
And that's not all - as a member of our Discord server, you'll also have access to exclusive giveaways and other special events. It's the perfect way to stay up to date on all the latest news and updates from GoodGame Studios.
So what are you waiting for? Join the GoodGame Big Farm Discord Server today and start connecting with fellow farmers from all over the world. Just click here to join the fun!
Halloween Pumpkin Hunt [v1]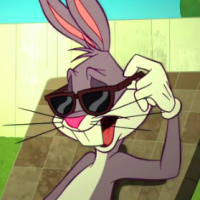 BugsBunny
Moderator, ModGreen
Moderator ›
Posts: 1,610
The Pumpkin Hunt v1
Our BM team has hidden some pumpkins over the forums, you can find them on specific threads, and locations!
the first person to find each pumpkin will get the prize, as soon as you find a pumpkin, you have to post the link of the specific post or thread on this contest thread, the first to post the appropriate post link/thread will be the one winning, and that pumpkin can no longer be claimed by anyone! no worries, we have multiple pumpkins hidden!
Each pumpkin finder will be awarded a prize point by the moderator who verifies the pumpkin, more prize points means more big prize
Rules:
1) No post deletion
2) the First finder of each pumpkin will be the winner, and once it's found the pumpkin will be removed.
3) The team deserves the right to modify rules at any time or disqualify winners.
4) Community guidelines apply.
Prize(s):
That's a surprise!!!
Rankings::: (Player name - Amount Of Prize Points)
Alaa Ali 1 (INT1) - 12
sylciafi (PL1) - 3
Jesse123 (INT1) - 3
Emperor AY (INT1) - 2
Jenny1979 (GR1) - 1
Dapikalman (US1) - 1
kavyaruler84 (IN1)
 - 1
Blue Denim (US1)
 - 1
Raffle List:
1) Alaa Ali 1 (INT1)
2) Farmerin (JP1)
3) Jesse123 (INT1)
4) Tinie Sudjana (INT1)
5) rsny (US1)
6) Small Fish (US1)
7) Sabit (INT1)
8) Letty.liongamez (GB1) 
9) Jenny1979 (GR1)
10) JVD (US1)
11) Sylciafi (PL1)
12) Emperor AY (INT1)
13) Heather Norsk (US1)
14) Dapikalman (US1)
Post edited by BugsBunny on
Leave a Comment