Home
›
EN
›
The Chicken Coop
Lets chat with the moderators!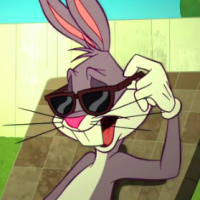 BugsBunny
Moderator, ModGreen
Moderator ›
Posts: 1,530
In this thread, you can ask questions to our amazing mod team, the question can be big farm-related or out of big farm, however, please comply with the community guidelines while asking the question.

If you have general questions or problems please continue to post in the normal General Discussions & Questions 
Our aim is to increase the interaction between the moderation team and the community and to have a friendly and healthy relationship with each other.
You can mention the moderator you dedicate the question for, and your question.An example:Our International Mod Team Consists Of:Rules:1) Be respectful2) It is a moderator's decision whether to answer the question or not (We have the right to skip personal questions and questions which we do not wish to answer).3) Comply with the community guidelines.
4) Please refrain from asking for our personal information or in-game username etc.





Post edited by BugsBunny on

Leave a Comment