Home
›
EN
›
The Chicken Coop
›
The Games Lounge
Join the official Goodgame Big Farm Discord today!
Are you looking for a community of like-minded farmers to discuss your farming experience with? Look no further than the GoodGame Big Farm Discord Server!
Our server is the perfect place to connect with other farmers from around the world. Whether you're looking to chat about strategy, share tips and tricks, or just make new friends, our community has got you covered.
And that's not all - as a member of our Discord server, you'll also have access to exclusive giveaways and other special events. It's the perfect way to stay up to date on all the latest news and updates from GoodGame Studios.
So what are you waiting for? Join the GoodGame Big Farm Discord Server today and start connecting with fellow farmers from all over the world. Just click here to join the fun!
Would you travel to the place above you?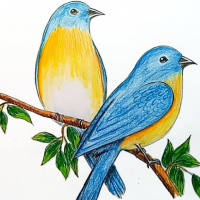 plovers barrow (IN1)
IN1
Posts: 82
You need to post a destination, the next user has to answer the above if he/she would like to visit the destination mentioned by the above user, and then post your destination for the next user.

You can post reason why you would like to visit or why you would not like to visit, its completely optional and up to you.

Okay I'll start.

Would you like to visit Switzerland? 



Leave a Comment