Home
›
EN
›
Player introductions
Introduction - Plovers Barrow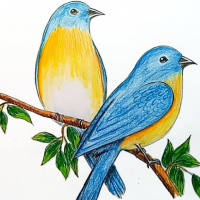 plovers barrow (IN1)
IN1
Posts: 82
Hello everybody,
As for myself, I am plovers barrow from India and have always been interested in online games because we get the chance to interact and make friends with people all across the world. I am a passionate person of 21 years, and started playing the GGS big farm nearly 2 years ago
I'm really enjoying the game and hopefully will grow increasingly. I've played some online games of this style, but without any doubt the GGS big farm is promising! Just need to evolve graphics, and fix this heap of errors, and voila! It becomes the BEST! Aside from that I am straight forward person that means business. I am an animal lover 
I like exploring different places, and Looking forward to meet new people around and having fun!
Get to know me if you want to know more, see you on the other side of the computer screen galaxy!
Post edited by plovers barrow (IN1) on
Leave a Comment