Home
›
EN
›
Contests & Awards
Forum Contest - Halloween #1: Scary Jelly Bellys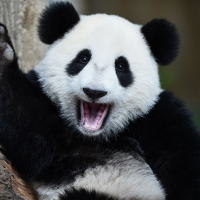 FuzzyBear (FormerMod)
Posts: 131
Contest Ended, please see this post for winners!
It's a well known fact that bears love Jelly Beans (well this bear does
)
& while checking my supplies, I thought it would make an interesting little contest for you
to help me make sure that I have enough for Halloween!
All you need to do is tell me how many jelly beans you think I have!
There are some that you cannot see, but I have included 2 views, to help you to try & work it out.
(NOTE: in the 2nd image, only the skull is rotated, not the base)

 Post your best guess of the total number of Jelly beans, in the skull & on the base.
- Only one entry per person
- No edits after 15 minutes of posting

Closest guesses will win a share of 25K gold & anyone getting the exact number will win an additional reward.

Click images to enlarge or right-click 'open in a new tab'
All entries will also get this special Halloween "Skull Award" badge



The contest will close on Halloween (October 31st) at 11:59PM CEST.
Good luck, and Happy Halloween!
Post edited by FuzzyBear (FormerMod) on
This discussion has been closed.