Home
›
EN
›
Official Announcements
Update June 6th - World Cup celebrations and adventures in Wonderland
WascallyWabbit
Posts: 5,710
Moderator, ModGreen
Moderator ›


Hello there Big Farmers & welcome to our latest update!
Kick off Big Farm-ed Football Fever
This year again, we will kick off the "Football Fever" with the FIFA Women's World Cup 2019 taking place in France.
As some of you remember how last year's football fever worked, the event runs simultaneously with the real World Cup. The event mechanics stay the same as last year, so there is no change in terms of how the event works, but we have adjusted the ranking and activity rewards.
You still support your favourite teams by placing one of three event pellets (the Whistles) on that team. For each goal that is scored, by a team that you have placed whistles on, you will win footballs (for activity rewards) and Trophies (for ranking points), based on how many whistles you placed. You can place whistles on as many teams as you like. We will also provide winning odds for each match.
All 3 types of pellets are dropped as "coaching kit, which you get by harvesting your farm. You can also get them from any of the 3 "Stadium Turf" seeds, which you can plant in your fields, gardens & meadows. Growing turf also increases your booster %, which increases the number of coaching kits that you harvest.
Home Goal - Field of Dreams - Away Goal
Size: 3 x 6 / HP: 60 / VHP: 15 (each)
Here is the Video made for the event last year, as a reminder for you.
(Bear in mind that, as we mentioned already, some rewards have changed).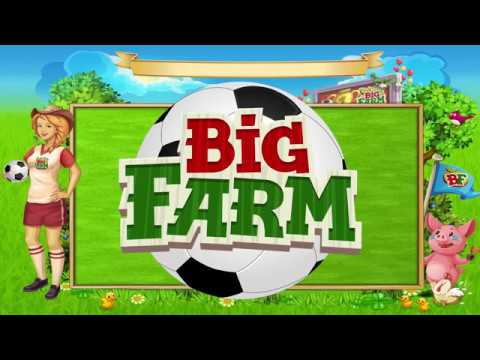 You can find a list of the match fixtures here:
FIFA Women's World Cup 2019
Facebook Login
We are happy to announce that the ability to log into the game using Facebook is finally here! With the implementation of this feature, new players will be able to register directly with their Facebook accounts, making it even more convenient to log in and play.


Curiouser and Curiouser!
The next edition of the Horse Season will bring the magical, and sometimes rather mad, theme of Alice in Wonderland. As usual, players will have the chance to win these cool avatars as well as the trophies, decoration and building skin; all following the theme: Alice in Wonderland.
Who...are....YOU?
Platinum League Reward: Size: 4 x 4 / HP: 49 / VHP: 9Diamond League Reward: Size: 4 x 4 / HP: 79 / VHP: 14
Which one of these amazing avatars will you go for?
Alice Residential Skin



Deal of the Month - June 2019
To bring the summer-y vibes to your farm, in the month of June we will be offering this beautiful Vespa parked in the garden as part of our Deal of the month.


Size: 4 x 4 / HP: 60 / VHP: 6


Bugfixes
Listed below are some of the main bugs that have been fixed in this update:
Fishing - Fixed an issue where equipment were showing wrong values after switching pages
Gold Fish - Mini Game - Fixed an issue where Goldfish baits were not being displayed on first position
Village Fair - Fixed an issue where search bar was not working properly when searching in member ranking tab
Horse Paddock - Fixed an issue where some of the graphics for breeding quality levels were poorly displayed
New Subscription Package - Fixed an issue where the help dialogue for new package was missing
Citrus Grove - Fixed an issue where level 1 was always displayed in upgrade dialogue

Citrus Grove - Majestic Grove now shows correct data
Performance improvements
We invested time to make the game faster. The game should now be more stable and slow down less when you play a longer session
We appreciate your attention and you can discuss this update HERE
Happy farming!
Your Big Farm team
Post edited by WascallyWabbit on