Home
›
EN
›
Official Announcements
[November Update]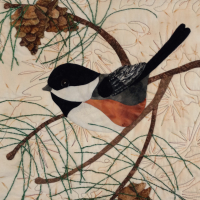 ChickadeeQuilter
Posts: 967


November UPDATE
Hello Farmer!
With the fantastic Football Fever event still going on, it's weird to see that, indeed, Winter is not only coming, it's already here. Wasn't the World Cup always in summer? Either way, we're snow-diving right into this months action packed Update!

Winter is here
Whether you are celebrating a special occasion or just enjoying the ice cold snowy season, we have prepared some exciting events for you! We basically had all of our friends over to decorate the beloved Wheel of Fortune and more festive versions of events like our Village Fair! And of course, you'll be able to earn a special gift in the upcoming winter event! 
We highly suggest you to make a visit to the Farm every day from the 1st of December. We certainly did not forget the Advent Calendar a big highlight on your farm each and every day!
Clean up!

Nobody would recommend putting new festive decorations, presents and just about anything else you can imagine into a dusty inventory! No, get rid of the cobwebs, it has to be cleaned and redesigned beforehand! We have changed the order of the inventory tabs and the order of the content in those to make it more clear when you're packing stuff away..
With Benny's help, we've also managed to add some markers to highlight the tabs which contain new buildings and decorations. We want you to find your new belongings quickly!
That's it for now it is time to prepare some presents! Believe us, it's not easy to find one for everyone on the farm. That includes all of the farm animals too! Maybe we could create a photo album with some brand new pictures… well, but that's another story.
Yours, Tessa

Here's the buglist for tomorrow's Update:

Functionality

Fixed an issue where the favorite quest got reset after completing a Union task
Farmer Union's boosters now are only displayed on those buildings that belong to the same farm where they are applied
Fixed an issue where the Farmers Union panel would get overlapped 
Misc.

Saved the Cat Tree from being demolishable despite being locked
[Mystery Boxes] Fixed an issue where old currencies were credited
Graphics 

Placed the boat graphics on the correct place in the info dialog
Post edited by RosyStarling on