Home
›
EN
›
Contests & Awards
[Ended] Forum Oktoberfest Word Search Contest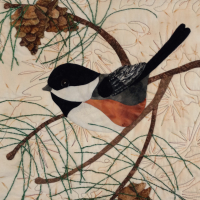 ChickadeeQuilter
Moderator, ModGreen
Moderator ›
Posts: 967
Oktoberfest Themed Word Search Contest
September 25-30, 2022 (ends at 3:00 am CEST)
There is no need to log into the Forum to participate in this contest. 
Rules:

1. One entry per player (no multiple accounts allowed). 
2. Winners will be based upon the number of words found that perfectly match my word list. . All entries are date/time stamped.
3. Hint: There are 16 correct words. Plus some of those words are in the plural case so make sure you get those words in plural otherwise it won't be counted.. The more you find, the better for you. I will publish the word list with the announcement of the winners. Note: You may find other words not on my list and those will not count as correct.  The words you find must be exactly what is on my list.
4. Five (5) winners will receive 5000 gold each. When we have more than 5 winners, all winning names will be chosen by random generator so that there are just 5 winners.
5. Community guidelines should be followed. Standard contest rules apply  
https://community.goodgamestudios.com/bigfarm/en/discussion/214165/contest-rules-forum-and-discord
6.  All participants will receive a "Pretzel" Forum Badge and winners will receive "Oktoberfest Rose" badge.. 
 Click on Link HERE
Post edited by ChickadeeQuilter on
Leave a Comment