Home
›
EN
›
Official Announcements
⭐ Holiday CC & Festive Sale ⭐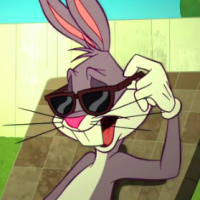 BugsBunny
Moderator, ModGreen
Moderator ›
Posts: 1,609
Holiday Festivities are taking place!
Hello, Farmers!
Have you gotten yourself into the holiday mood ever since our Festive Sale started? This offer will get your farms prepared for the holiday festivities and the Cooperative Championship, starting today!
Cooperative Championship in the Holiday Season
Bundle up in warm clothes and get out into the fresh air! Work together with your Co-op members to celebrate the holiday-themed Cooperative Championship that is starting today! You can earn Tokens for the Xmas Wheel of Fortune! Enjoy!


New Holiday-Themed Deco Every Day!
The Festive sale will become even more attractive for farmers who love this season! There will be a special offer in the offer hub that contains a holiday-themed decoration! One newly reworked deco can be picked up every day in the offer hub for the next consecutive three days, starting today! Keep popping in and check on the offer hub before it's gone!
Santa wants to let it snow on your farms! How about getting the Snowbound appearance items that are sold at a bargain and turning your farms into the complete white scenery with them? You can decorate your farms for your holiday season! Hit the in-game shop button and check the Super Sale tab to find out these great deals!
You also have an opportunity to get the Snowbound appearance items for all types of your farm buildings from the offers that will appear in the offer hub. These offers will pop up only from time to time in the course of the first advent sale. So if you find one, you better grab it before it melts away like snowflakes!


Winter 150% Prime Time
Getting ready for the first Advent sales 2021 but you don't have enough gold for winter-themed appearance items and so on? Surely you are now ready to make your farm as frosty as possible! To help you with this glowing endeavour we are offering 150% Prime Time for everyone! Don't miss it!
Best Wishes,
Your EN BM Team ❤️