Home
›
EN
›
Official Announcements
Prepare to be tricked!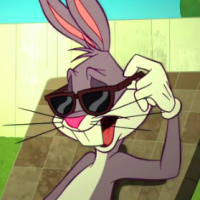 BugsBunny
Moderator, ModGreen
Moderator ›
Posts: 1,609


Prepare to be tricked!
Hello Big Farmers,
Something wicked this way comes, or does it? Halloween is right around the corner and we want to celebrate the festival of ghosts and all things spooky with you on your farm!
Hola fantasmas!
He will take you for one crazy ride! The Grim Rider is your Halloween gift and he's here to have fun! Celebrate the Day of the Dead with this spooky, yet fashionable skeleton lord.
You can claim the Grim Rider decoration for free until 4th of November 2021 for the first 24 hours after login from the offer hub!
Find the pumpkins!

As if planted by ghosts each day, pumpkins appear around your farm to trip you and your workers up. Can you find and collect them all for a reward?
You can collect even more rewards this season! Harvesting and producing gets you candles, if you get enough of them, there's an amazing Halloweeny decoration in store for you! 
Prime Time enhances your Halloween!


To help you make the best out of the Halloween event, we have some Prime Time offers for you in store! Don't wait long to get in on the action and make the best out of your Halloween experience!
Best Wishes,
Your BigFarm BM Team
FarmFact presented by Matilda McMuffin

Last year, I told you Halloween is Farmer George's favorite time of the year! This year, he is leading the charge on our Halloween event! He even calls himself Halloween George
Post edited by RosyStarling on