Home
›
EN
›
General Discussions & Questions
›
Tutorials and FAQs
Discord 101 [FAQ & Rules]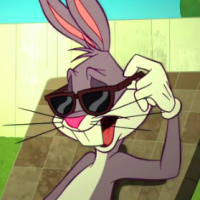 BugsBunny
Moderator, ModGreen
Moderator ›
Posts: 1,609
Discord is a free voice, video, and text chat app that's used by tens of millions of people to talk and hang out with their communities and friends. And we have our very own amazing Discord server which you can be part of! 
There are two ways to access Discord:
➡️ Through Discord Desktop App for Windows Users.
or
➡️ Through The Discord Browser Version.
You can download the windows application for discord or access discord through your browser here -> https://discord.com/

Frequently Asked Questions
Q1: How to create a discord account if i don't have one already?

ANS: You can create a discord account here and use that credentials here to login

Q2: How to join the BigFarm discord server after logging into discord?

ANS: You can join the BigFarm discord server by clicking the below button

Q3: How to login to my already existing discord account?
ANS: You can login to your already existing discord account in Discord app for windows or in your browser.

Q4: After joining the discord server, how will i find the server?
ANS: The server will be listed on the left side of the discord application, you can find it from there as shown in the below image

Q5: What are roles and how to get them?
Ans: Roles are used to determine what all channels you can access. All players need to read the rules from the #rules-en or the rules channel of your language if that's available. There are language roles, for example International, German/French etc. which you can obtain by reacting on the #react-roles channel. Click ONCE. A second click removes the role
You can click on the flags out there to get your language channels!

Q6: How do I find channels?
ANS: Each channel has it's own purpose. They can be found on the left side of the screen next to the server list, as shown in the image below
There, you'll also find the channels for different languages where you can talk to others in your mother tongue.
Q7: How do i get access to the competitions that are run on discord?
ANS: To get access to the competition related channels and their announcements, you need to type in !comp command in the #bot-commands channel, which will give you the access.
This command should be used in the #bot-commands channel, which is a channel that you can find under general discussion section in the discord.
This is a one time process and you will unlock access to the competition related channels!
#competition-announcements is where competitions are announced
and #competiton-posts is where you submit your entries unless it is specified that they are private or has to be submitted somewhere else.

Q8: Who to contact in Discord  for help?
ANS: If you want any help regarding the forums, or discord server you can contact one of the Moderators. 
On the right side of the Discord, you'll find the different roles and the people who own them.
If you have a question about the game, you can ask it on a channel and wait for one of the online Moderators to respond.
Q9: How to report another player in the discord server?

ANS: You can report a player by contacting a Moderator or Community Manager privately through Direct Messages in Discord.

Do not take the conversation into public.
Q10: I got banned from Discord, how do I appeal?

ANS: You can appeal to the moderator who banned you by contacting them via DM on discord, if their DMs are closed, you can private message them on the forums.

Q11: I've got a question regarding a discord competition, who should I contact?

ANS: You can contact the moderator who is hosting the competition
Q12: What are warning points and what can they do?

ANS: Warning points are given to you when you violate a rule in Discord. They don't expire. When you reach a high amount of warning point, it can lead to a kick from the server/mute/temporary ban or permanent ban (it depends on the type of offenses and various other factors)

If you want to talk about the warning you received, you can talk with the moderator who issued the warning, but not in the public channels.


While joining the discord, we recommend you to read the discord rules thoroughly, and stick to them, we hope you enjoy the discord experience!

Q13: Something is wrong with my Discord or my Discord account! What to do now?
ANS: Please note, that our GGS support can't help you with Discord related issues. 
You'll need to contact the Discord Support here: https://support.discord.com/hc/en-us
While joining the discord, we recommend you to read the discord rules thoroughly, and stick to them, we hope you enjoy the discord experience!
P.S: You can find Discord Rules on the 2nd post of this thread!

Best Wishes,
Your BigFarm Team
Post edited by BugsBunny on
This discussion has been closed.