Home
›
EN
›
Contests & Awards
[Winners declared] Covid-19 Diaries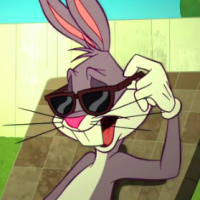 BugsBunny
Moderator, ModGreen
Moderator ›
Posts: 1,609
COVID-19 Diaries
We all have been through multiple lockdowns, and our life has took a turn due to the pandemic, this is a contest to share positive experiences that you had throughout the pandemic, it can either be an essay, a short paragraph or a long one, its all up-to you.
Example: As someone who was located away from my family, the pandemic and the lockdowns re-united me with my family, I was able to spend my whole time with them, which is a great thing for me!
The contest ends on 10th of September.Rules
1) No multiple entries (one entry one person)
2) No multi-accounts
3) No plagiarism
4) Community Guidelines should be followed on all entries.
5) The Moderation Team reserves the right to remove/disqualify any participant/entry with/without any notice if the team believes that there is an appropriate reason to do so.
6) Selection of winners will be solely at the discrete of The International Moderation Team


Prize(s)

There will be 10 winners, 5 according to the quality of the posts and another 5 would be random, the prizes are a surprise for now
Post edited by BugsBunny on
Leave a Comment