Home
›
EN
›
Official Announcements
Candy Farm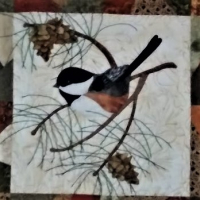 ChickadeeQuilter
Moderator, ModGreen
Posts: 736
Moderator ›


A feast for your sweet tooth
Hello Farmers
The sweetest event starts today! The Candy Farm awaits your arrival. Let's have an exciting sweet season for all of us!


So much candy!
I, Johnny Apple, am inviting all farmers to the candy farm! Help me make chocolate, gingerbread, fruit cream and more!
The more we farm and donate, the bigger the candy palace will become! Doesn't this palace fill you with sweet, sweet awe? It's breathtaking!


150% Prime Time Makes the Day Special
Don't miss out the sweetest sale that will appear a few times throughout today!
Our 150% Prime Time will give you the edge in every situation! It's a good time - Prime Time!
Yours, Johnny from Big Farm
You may discuss the Candy Farm >>HERE<<


FarmFact by Matilda McMuffin: Johnny recently took care of Big Farm's Facebook page! Eva told me he helped spread awareness of her beekeeping hobby! Such a good brother.
Post edited by ChickadeeQuilter on