Home
›
EN
›
Contests & Awards
[Ended] [July Word Search - Big Farm Buildings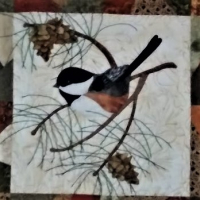 ChickadeeQuilter
Moderator, ModGreen
Posts: 736
Moderator ›


Word Search Contest - BIG FARM BUILDINGS
July 28 - 31 2021
 Rules:
1. One entry per player (no multiple accounts allowed)
2. Send your list of no more than 25 words you find in the puzzle below to:  
ChickadeeQuilter
 by July 31 at 1:00 am (CET)
3. Winners will be based upon the number of words found that perfectly match my word list.
4. Hint: There are 25 correct words. I will publish the word list with the announcement of the winners.
5. Please do not use non-standard fonts or exaggerated spacing when entering your submission as this might cause the submission to be invalidated.
6. Note: There may be other words that are not buildings in this puzzle, but those do not count. Your submission should only contain the 25 words that are related to the topic. A list containing more than 25 Word Search words will be invalidated so be careful of the words you find and select to be in your submission.
7. 1st - 4th Place (based on the most correct words) will be chosen by the lottery system.
Prizes: 
1st Place:  4000 gold (one winner)
2nd Place: 3000 gold (two possible winners)
3rd Place:  2000 gold (two possible winners)
4th Place:  1000 gold (four possible winners)
All other winners will share in the prize of Seaweed feed; Seaweed fertilizer; Seaweed Humus
Post edited by ChickadeeQuilter on
Leave a Comment