Home
›
EN
›
Official Announcements
The Hottest Offers Ever!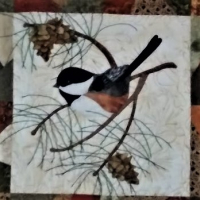 ChickadeeQuilter
Moderator, ModGreen
Posts: 745
Moderator ›
The Hottest Offers Ever!
The July summer sale is on the horizon! Before lying on the beach in the sun, let's check out the hottest offers of the month! Ready to dive in?
The Summer Sale Heats Up
Big Farm's July Summer Sale has so many things to offer! There will be two temporary "beach themed appearances" for the pigsty that increase production output by 50% for two different items, also the "Resting cow" decoration with new happiness and village happiness!
On top of the mentioned offers, there will be a lot more new content for the in-game shop, featuring summer themed buildings and consumable items, too! From the Summer house to the Beach chicken coop, many more buildings and items will be available throughout the Sale.
Also, don't forget to check the "Super Sale" tab at the in-game shop for new offer bundles that contain a little bit of everything useful. These bundles will certainly help farmers like you. Check it out!
The July Summer Sale starts today and lasts until the 12th of July 2021! You will definitely find something summery there!
Yours, Tessa from Big Farm