Home
›
Official Announcements
Flying Leaf Cup - New Horse Season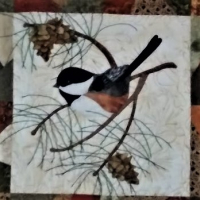 ChickadeeQuilter
Moderator, ModGreen
Posts: 761
Moderator ›
The new Horse Season is starting today!
Hello Farmers
Get ready for something special! One of the best parts about Big Farm is that you're not farming alone but with many other farmers out there and we want to reward your team spirit!
---



Flying Leaf Cup 2021
Make your horse compete against other players' horses in the tournament! Move up in the rankings to get your hands on some great prizes.
Off to the horse ranch! Reap the Rewards! May the best horse win!
---


Participate in our Horse Season Quiz!
We're hosting a community quiz over on Facebook and if you guys get three out of five questions right, EVERY player with a newsletter subscription for the Big Farm Newsletter is getting 4000 horseshoes as community reward!
The community quiz starts Monday, the 21st of June 2021. We post a poll with a question every day until Friday, the 25th of June 2021. The reward will be paid out via email a few days later. Head on over to our Facebook page here!
Have fun with these great events!
Yours, Tessa from Big Farm
FarmFact by Matilda McMuffin: Did you know, Tessa let Rose run our Facebook page for a month? I'm not sure what Facebook is but I'm sure Rose did a great job!