Home
›
Official Announcements
June Update Events for everyone!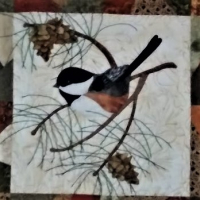 ChickadeeQuilter
Moderator, ModGreen
Posts: 761
Moderator ›
June Update 
 Events for everyone!
Hello Farmers
In today's update we want to tell you about exclamation points, make events more accessible and preview more of the Obsidian Farm! Are you ready to roll? Let's go!
---


Exclaim this to me
You know this too, right? You see a purple exclamation point in the parking lot, click on the marked event, find out everything you need and participate. Then you return the next day or refresh the page and suddenly, all purple exclamation points are back! Now you have to click them again to properly see all events running. Not anymore. From this update on, exclamation points work differently.
You click the event once and the exclamation point will not reappear again for the duration of the event unless there is new information for you to check out! Now that's what I call informative!
---


It's all coming together
This is mostly a change for the newer Big Farm players out there. We are changing the level unlocks for certain events to make them more player friendly and accessible. Themed events for example were unlocked at different various levels ranging from level 12 to 16. They all now unlock at level 14 so you have access to all themed events at the same time.
---


Obsidian Farm Preview
The day is nearing when our fastest players are unlocking the Obsidian Farm. How about we take another look at the Obsidian Farm and preview some of the buildings you can build and products to produce. For instance, your farm workers will move into beautiful cabins and on your fields, you will be able to sow new seeds like rye, sage, king salmon eggs and more!
Once you're set up properly you can take advantage of more buildings like a conservatory to make powerful humus and seeds for your main farms! There's a lot to do on the Obsidian Farm!
---
List of Bug Fixes
- Shop - Fixed an issue when trying to buy coupons for the production manager, the link would not lead to the correct tab in the in-game shop
- HWE - Fixed a display issue in which the Beach Camp deco point boosters were not displayed in the point menu
- Fixed an issue that prevented rapid humus from working correctly when using repeated productions
- Fixed an issue which caused the harvest mill to be invisible after switching animations off and on
- Fixed an issue that cause the reward notification button to show a "1" even when there are no rewards left anymore
- Football Event - Fixed an issue that caused the beach garden boost to not work - Jam Factory - Fruit sugar storage limit now works as intended

That's it for the June Update! Please enjoy the new content and thank you for playing Big Farm!
Yours, Tessa from Big Farm

You can discuss the Update >HERE<

FarmFact by Matilda McMuffin: I love the warmer temperatures and baking cakes! As summer approaches my cakes get more tropical each time and the children love it!