Home
›
EN
›
Contests & Awards
[Ended] Big Farm Phrase Search Contest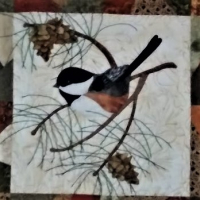 ChickadeeQuilter
Moderator, ModGreen
Posts: 736
Moderator ›


Big Farm Phrase Search Contest
June 10 - 17, 2021
I am trying something new and more challenging. This word search is a bit different this time so will give you a full seven days.  You must find the phrase and then answer the question of the phrase.  For example, find the phrase, "Name the Artist" (which will look like this in the puzzle: NAMETHEARTIST), then answer placed next to your find is: Frida.  There, I have just given you one of the ten phrases so you can get an idea of what I am looking for. So number your paper (message box) from 1 to 10 then as you find the phrase enter it along with the answer that goes with the phrase. Do your best. I know we have some exceedingly bright and talented players. 
Rules:
1. One entry per player (no multiple accounts allowed)
2. Send your list of no more than 10 phrases (note: I have given you one "freebie phrase" that you must include in the list) you find in the puzzle below to:  
ChickadeeQuilter
 by June 17 at 1:00 am (CEST)
3. Community guidelines should be followed
4.  Mod team has rights to make any changes to the contest at any time, also to disqualify you.
5. 1st - 4th Place (based on the most correct phrases & and answers) will be chosen by the lottery system (if needed).
Prizes: 
1st Place:  4000 gold (one winner)
2nd Place: 3000 gold (two possible winners)
3rd Place:  2000 gold (two possible winners)
4th Place:  1000 gold (four possible winners)
All other winners will share in the prize of Seaweed feed; Seaweed fertilizer; Seaweed Humus
Post edited by ChickadeeQuilter on
Leave a Comment