Home
›
Official Announcements
2021 Football Fever Just Starts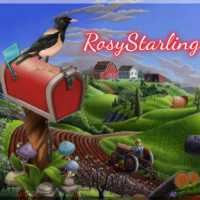 RosyStarling
Moderator, ModGreen
Posts: 1,336
Moderator ›
2021 Football Fever Just Starts
Hello Farmers,
Guess what Big Farmers and Football players have in common? Both love to play in the "Field"! The hottest event in the season, "Football Fever", is coming back and it's about to begin, along with the European Football Championship. Let's kick off the month-long Football event.


Kick-Start with a Gift
At the start of the Football Fever event, you can receive a free starting gift, including a Football Cow decoration, event seeds and whistles. So you can bet whistles on your favourite teams right from the event start.
How to participate?
Collect coaching equipment by harvesting on your three main farms. The equipment contains three types of event pellets: trophies, footballs and whistles.
Bet whistles on your favorite football teams. Every time one of them scores a goal during an actual match, you will get even more trophies and footballs.
Great Reward Opportunities
Trophies count towards the event ranking, which will grant the Top ranking rewards, including Football Fever themed decorations. Footballs unlock a wonderful line-up of 200 activity rewards. The more footballs you earn the more powerful your rewards become!


Fever of 150% Prime Time
To support your Football Fever event there will be 150% Prime Time offers on Gold over the course of today! Grab it right away and earn more whistles for the upcoming football matches!



Are you ready for the month-long exciting event and all the football matches that await you? Enjoy!
Yours, Tessa from Big Farm