Home
›
EN
›
General Discussions & Questions
›
Tutorials and FAQs
Are you curious about how the friendship tree works and its reward? Read this.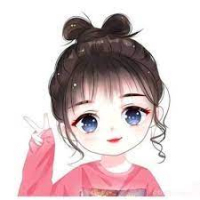 Blossom (SKN1)
SKN1
Posts: 537
Hi again!
The friendship tree is new and it's not strange that people wondering how it actually works. Here I come with some of information that maybe will be useful for you
  Complete me if I forget something!
This box is well known to all of you?
By clicking on "invite friends" you have some options. Chose what is possible for you.
It will be like this when your friend accepts your invitation:
When your friend accepts the inviting you can find her/him by side of the box:
You must put your friend on your friend tree, easily done. Click on the "assign", then put your friend there you want.
Now you have a friend, congregations
***
Now it's the rewards that are to come but what then?
When your friend accepts your invite she/he got 100 gold free.
You can get 1000 gold from each friend. Remember, only once! This 1000 gold come both you got and your friend. What is needed is a little cooperation to earn it. Also, your friend and you must donate goods to each other 120 times.
Here you find it:  
As you can see from the pic, you got championship coins when your friend comes to lvl 15. Then gold licenses lvl 25, diamond seeds lvl 35, and 5000 diamonds at lvl 45.
There are not only rewards. If you have 5 friends on the tree, you come got 50 gold by every 12 hours. Total 6 000 gold you come got from this way. You can get 20 harvests more if you and your friend do the friendship-building completed!
Remember, if you change one of your friend on another in your tree the donation will not work!
Have a successful friendship friends
Blossom
Post edited by Blossom (SKN1) on