Home
›
Contests & Awards
[Non Contest] What's in a Name revisited [ends May 30th]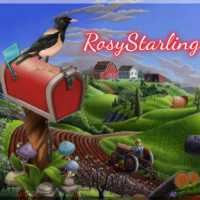 RosyStarling
Moderator, ModGreen
Posts: 1,184
Moderator ›
Non contest
I have a little gold to give away and I'm nosy 
Do you remember RowdyRac's Non Contest?
Rowdy asked you to write a post, telling the story of your Big Farm player name.
Well, I want to know your Farm names.
Where did they come from? Why did you choose those name? (or did it choose you?)
Have you named them all?
If your story makes us giggle or laugh, or stand open-mouthed in amazement, or just touch a heart-string in an unexpected way, some gold may make it's way to your farm in appreciation.
The contest (that is not a contest   ) will close on
the 30th of May at midnight CEST
So grab a mug of something warming and come tell us your story; we'd love to hear it!

Post edited by RosyStarling on
Leave a Comment