Home
›
EN
›
Cooperatives
A lifetime with happiness, in Maalaiseloa (SKN1)! An active co-op that it is!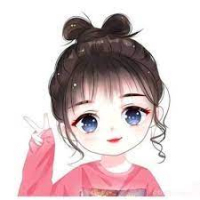 Blossom (SKN1)
SKN1
Posts: 537
Hi, my future friends!
I am deeply in the fantastic co-op Maalaiseloa and love this co-op a lot, and it's for many reasons here why I love it so much! It's why I decide to share my happiness with just you
We are a very active co-op who love all our members
We are top of the best co-ops in the SKN1 server, we win fantastic rewards from joint competitions, which gives large to small farmers the opportunity to grow and emerge in the game. No one is alone to collect points for the co-op, we help each other.
One thing, maybe the best thing with this co-op, is just that there is an atmosphere full of spring feelings and life! 
Here you will never feel worthless, lonely, bullied, or anything like this. Here you will feel very safe and valuable and wanted.  I've been burned by a player's hatred, that player is harassing me hard for my origins. This player with her friend got me out of my coop and the others I went to, because they could not see my joy or that other player like me. But different here in Maalaiseloa, such things are not allowed and no one can hurt you with lies. Here in Maalaiseloa instead, I get much love, come here and get friend-love too
This coop can't be described in words, you must just feel it
It is important to inform your absence to the leader. Red dot without stated reason will be thrown out.
Our language is Finnish
  ( but we have some no-Finnish players too!)
It is required that everyone helps in joint competitions. If you do not help you can't stay here.
Play but without any stress.
No any level restrictions, all are welcome, little to big but active and kind
We play and have a LOT of fun
Come here if you want to have joy in the game, and if you want to grow and have lovely friends, and if you want to feel how it feels to have real fun
Leave a Comment