Home
›
EN
›
Official Announcements
March Update - Spring is coming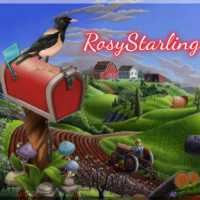 RosyStarling
Moderator, ModGreen
Moderator ›
Posts: 2,650
March Update - Spring is coming
Hello Farmers
Good things are coming your way this spring! This March update is the first of our spring updates and it provides your farm with some fancy new things to look at as well as a good selection of literature to read. Let's not wait much longer and get right into the action!
Effective Decorations are effective


We are adding new decorations with special effects! These decorations have a little more to offer than just their good looks and boosts to happiness on your farm. They also come with farming perks! Some may boost the acre and stable production, others boost orchard production. You can have up to five of these special decorations on each of your farms!
You're probably wondering where you can get these new effective decorations. They will be added to various sales and be obtainable as event rewards very soon! Keep an eye out for these decorations as they are truly a sight to see.


A great trip to the library


One of the finer touches of spring is the opportunity to take the books you're reading out for a nice picnic. Instead of cuddling up in front of the chimney, you can take your books outside on a comfortable blanket and feel the wind run through your hair as you are reading them.
The best part about it: We are reducing the prices of the handbooks in the library!
From now on, you will be able to purchase more books for better prices and are able to improve your farm even further. It pays to be a bookworm!

These are the things you can look forward to for the March Update. We hope you continue to enjoy Big Farm and have fun with the new additions!
Yours, Tessa from Big Farm


Bugs fixed this update
Premium seed tab is no longer called event seeds in the greenhouse 
Pineapple missions will no longer appear below level 49
Fixed an issue that caused the mouseover to only appear once on the horse ranch
Fixed an issue that prevented the potent fertilizer from showing up on the cooperative apple orchard level 8
Players are now highlighted when moving the mouse over their names in the farmer's league ranking
Players/Cooperatives are no longer highlighted when moving the mouse over their names in Dream World rankings
Show me button no longer opens the inventory when clicking it on premium seeds in the greenhouse
Fixed an issue preventing the sauropod decoration to be placed in the deco valley
Post edited by RosyStarling on