Home
›
Official Announcements
Just In! February Update!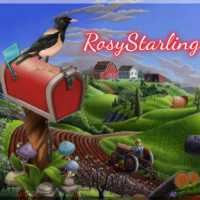 RosyStarling
Moderator, ModGreen
Posts: 1,112
Moderator ›
Hello Farmers
As the season is beginning to transition slowly from winter to spring, a lot of farmers are getting ready for the upcoming sowing season. Soon you will be ploughing the fields and sowing new types of seeds. The new update will definitely help to make things easier and to boost production for your farms. So, let's dig into the details of the February update!



Booster Badges Become Permanent
Since the Booster Board was introduced, it's been really fun seeing the Booster Board of many farmers and finding creative looks made by artisan farmers!
With this update, the Booster Board will become more accessible for all Farmers. And one of the changes is removing each activation cost for the badges. So you no longer need to pay dollars or gold every time you activate badges' effects. In the long run, maintaining the booster board will become more and more cost-effective! Interesting? Here are all changes coming along with this update:
You do not need to pay farm dollars or gold to activate badges. Once you buy badges, they can be used without the activation fee. The new way of badge activation is definitely more cost-effective in the long run.
The booster effects from all badges become permanent. To receive booster effects, you need to slot badges on the board.
Completing achievements only grants access to buying badges. Once you buy badges, they can be slotted anytime to receive their effects.
If you already have unlocked badges from before the update, you will need to buy activation one last time.
The first level of badges usually can be bought for farm dollars. From the second level onward, a badge can usually be bought for gold.
You can maintain your current achieved border level. To further upgrade the border level, you need to purchase more badges for gold.




New Mission Update


The more you participate in missions, the more you can earn reputation points. But If you are eager to gain more reputation points from one mission, how about collecting new items that will be asked for missions.
With this update, Apples, Dandelions, Pineapple jam, and Cherry jam will appear in missions. Those missions, especially jam missions, allow you to gain about 2.8 more reputation points in comparison to the existing items, like eggs and corn.
The jam missions will be available only for players above level 40 onward regardless of whether the Jam factory has been already built or not. So be prepared for the upcoming Cooperative Championship!



More Greenhouse Products Needed
Some of you may wish to produce more items at the Greenhouse. That is because this is vital for the new Jam Factory. We have good news for you! The premium type of seeds for all Greenhouse products will be added with this update, allowing you to produce more items in one batch!



More Catalysts For You
As you know, after the last update the regular events such as Cooperative Championship, Normal/Co-op Hardworker Events have been offering Catalysts as rewards. Finally, the Fishing Hardworker Event will also start offering Catalysts! On top of this change, all mentioned events will be offering more Catalysts from the next run. Enjoy!
We hope you enjoy a lot of new things coming your way with this February update.
Yours, Tessa from Big Farm
The following bugs have been fixed with this update:
Tessa's Dream World - Fixed an issue where wrong ranks were displayed on the final ranking on the DW side
Bestseller Shop Offer - Fixed an issue where a wrong currency icon was displayed when opening the info dialog on the temp farm
Community Building - Fixed an issue that caused the dairy token button to grey out after harvesting
Garage - Fixed an issue where a wrong amount of gold was deducted when buying missing tools
Fishing Area - Fixed an issue that caused a wrong text to be displayed on the ring menu when a fishing spot was emptied.
Farm Laboratory - Fixed an issue that caused wrong tooltips were displayed for recipes that were displayed on the info dialog
Farm Laboratory - Fixed an issue that prevented WWC pellets from dropping after the rework
Jam Factory - Fixed an issue that prevented WWC pellets from dropping
Subscription - Loyalty Package - Fixed an issue where the bonuses from the package didn't apply correctly
Coop Village - Master Factory - Fixed an issue where a negative XP number was displayed when reaching the maximum building level
Dairy - Contract - Fixed an issue where a higher contract level than the actual highest level was displayed
Ring Menu - Fixed an issue that prevented the new fertlizer icons from being displayed on the level 8 Cooperative Apple Orchard
Ranking Overview - Fixed an issue where the Farmer's league ranking was incomplete on DE server
Find Cooperative - Fixed an issue that caused a wrong level to be displayed in the cooperative list
Piggy Bank - Fixed an issue where the piggy pellet had a dark shadow
Piggy Bank - Offer Hub - Fixed an issue that caused the piggy icon on the offer hub to move up its position when collecting more pellets after hitting the limit
Post edited by RosyStarling on