Home
›
Official Announcements
Revamping the Booster Board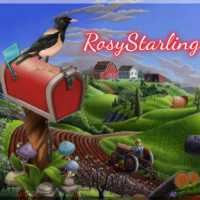 RosyStarling
Moderator, ModGreen
Posts: 1,114
Moderator ›
Revamping the Booster Board

Hello Farmers!
We hope you are enjoying the Booster Board that came to your farm not too long ago! We are very excited to let you know we are going to rework and tweak it with the next update!
The revamp is going to be quite significant and will change some fundamental rules in how the Booster Board works. It took a lot of consideration from our side and great feedback from your side for this to happen.
In order to make sure the revamp goes smoothly and nobody is losing any currency or functionality, we will disable the Booster Board today. You won't be able to activate it or take advantage of the boosters for a short time until the update happens in order to make sure nothing goes to waste or you waste your hard earned currency for nothing.
Apologies for any inconvenience caused and we hope you continue to enjoy playing Big Farm!
Yours, Tessa from Big Farm