Home
›
Official Announcements
Sweet Valentine feelings ensue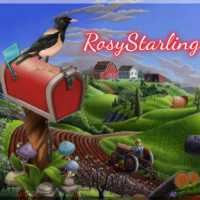 RosyStarling
Moderator, ModGreen
Posts: 1,114
Moderator ›
Sweet Valentine feelings ensue
Hello Farmers!
A rosy smell illuminates your farm and it looks like your animals are thanking you for your hard work. I want to take this time to thank you as well with our Valentine's event!
Enjoying the Valentine's Search


The Valentine's Search is all about devotion and what says devotion more than a box of chocolate? You can find Valentine's Day themed items all over your farm when harvesting to gain points in the search event!
If you do well in the search, you can receive great rewards! Valentine's themed decorations are waiting for you!

The Valentine's Gift is yours

Your gift this year on Valentine's is the adorable Lovely shop. Isn't it cute? And it's just for you!
You can get it via the offer hub until 15th of February 2021 for 24 hours after login!
Lovely Shop, lovely Sales
In true Valentine's Day fashion we have a fantastic sale to go along with the festivities! You can get decorations and even super special buildings that make your farm not only prettier but also more efficient than ever!
The best part about the Valentine's Day Sale? It starts today all the way through to 21st of February 2021 so no wait times for you!


Try the Wintry Pigsty now!
For the first time ever, we are granting you a preview period on a special skin item in our shop! You can try out the Wintry pigsty right now for free for a limited time! The Wintry pigsty grants +50% on pig output and looks gorgeous.
The pigsty will disappear after 38 hours but if you grow to like it, you can get it forever from our bestseller shop!



150% Prime Time in the barn!


That's right, what would a sale be without the chance to make some great savings as well? The 150% Prime Time is on today too! It really is a lovely day today.
Yours, Vicky from Big Farm




Post edited by FelixTheXth on