Home
›
Official Announcements
Horse Season - Dinosaurs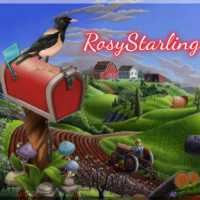 RosyStarling
Moderator, ModGreen
Posts: 1,112
Moderator ›
Horse Season - Dinosaurs
Hello Farmers!
Did you know the first horses on earth just missed the dinosaurs? The era of the first horse ancestors dawned during the Eocene not long after the dinosaurs went extinct but we're bringing them together during the Dinosaur horse season!
The Dinosaur themed horse season is about to start and it offers great rewards like the Brontosaurus decoration, themed avatars and much more as part of the league rewards.
Ready up your horse with comfortable saddles, put on your best riding hat and race like you're being chased by the mighty Tyrannosaurus Rex when the Dinosaur horse season roars around!
Yours, Lilly Littlefoot from Big Farm