Home
›
Contests & Awards
Word Search Contest - It's All About Big Farm Horses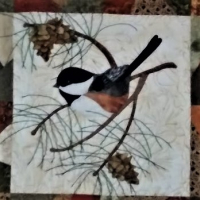 ChickadeeQuilter
Moderator, ModGreen
Posts: 427
Moderator ›


Word Search Puzzle
January 9 - 12, 2021
"It Is All About The Big Farm Horses"
Rules:

1. One entry per player (no multiple accounts allowed)
2. Send your list of the words you find in the puzzle below to: 
ChickadeeQuilter
 by Jan 12th at 1:00 am (CET)
3. Winners will be based upon the number of words found that perfectly match my word list.
4. Hint: There are 23 key words. Word list will be published with the announcement of the winners.
5. 1st-3rd place winners will be chosen by the lottery system.
Prizes: 
1st Place:  4000 gold
2nd Place: 3500 gold
3rd Place: 3000 gold 
Everyone else will get a share of the 4000 horseshoes and 2000 golden horseshoes

Post edited by RosyStarling on
Leave a Comment